What are MLM Companies?
MLM, also known as Network Marketing or Multi-level Marketing, is a business that involves networking and hiring people to sell for a company. It is the "word-of-mouth marketing". It is a field where companies hire normal people to advertise and sell their products for them. It gives the companies easier markets because the ones they hire are normal people who refer their products to friends or even to new people. It gives the MLM Companies an edge because they are being referred to rather than being advertised. The seller's experience with the product is the best way they can advertise it, because they know their products. Multi-level Marketing gives selling an easy access to all people. Sellers know their products – advertising is better – they know their market, the market knows and trusts them – more profit.
MLM Everyday
On a day-to-day basis, we don't realize that we encounter multi-level marketing. On the products we see online to the products we use at home, the things we eat and the things we wear – a lot from MLM! Little do we know that they are in the MLM business.
From products like pencils, to make-ups and even to food containers. It will blow your mind how MLM Companies are companies that we know of and are very familiar with.
Top MLM Companies that YOU know of
Avon
Amway
Herbalife Ltd.
Mary Kay
ARIIX
Tupperware Brands Corp.
We encounter these products on a day to day basis. We all know that Avon is really famous for being one of the MLM Companies. It's no doubt that at one point or the other we have been offered in buying Avon products, with all the brochures and the real-life talks on how Avon changed women's lives just by being a part of the team and by being a user. Let's not deny the fact that once we have heard all the alluring and persuasive talk, we believed them. For some, they even become part of the team of Avon.
An MLM Company doesn't just earn more, it even helps the ones they hire and even inspires others to join. Other companies have been trying MLM because they have seen the effect and the impact on how it can sell more profit and at the same time lets the seller earn too.
Only in Mexico, Tupperware Brands Corp. has a sales force of over 700,000 people. What's so nice about being in MLM Companies is that you have the choice to be full-time or just make it as your sideline. Many people around the world have been selling Tupperware through networking. But at the same time be professionals like doctors, nurses, lawyers, teachers, and all else! It also doesn't limit in age because even retired and young people have been joining sales forces of MLM Companies. It doesn't require so much effort to earn money. It just lets you socialize to sell your product.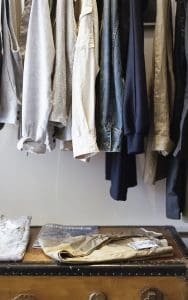 To almost all MLM Companies that were mentioned, it is said that they had a 99% rate of changing the lives of the ones they hire. These are said to be the best MLM companies to join and best MLM to make money. In fairness to the companies that have been mentioned, they are good brands that many people around the world have been using and are still using. The risk in being an MLM Company is that your product should be real effective and good so that you can advertise it better. The sellers should know their brands, and to have good reviews about it, ensure that your products are exemplary.
Everyday, we encounter MLM Companies head on. It may be through lives of other people, or on the products that we buy. It is a really great marketing strategy that brands all around the world have been using for years.
Click here to learn more about MLM Companies.
To Your Success,
Rick Billings
Online Business Coach
Cell/Text: 407-733-3502
Skype: rickbillings3
Facebook: https://www.fb.com/rickbillingscom
Mobile Business Card: RickBillings.me
P.S. If you're looking to create an additional income stream, feel free to reach out to me and let's talk.