ARIIX, a premier health and wellness company in the direct sales arena, announced today that Dr. Ray Strand has joined their Scientific Advisory Board and will also serve as a company spokesperson
Bountiful, UT (PRWEB) August 10, 2011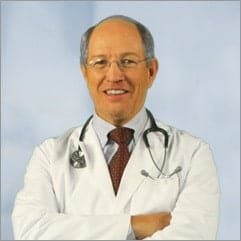 Because of his expertise on the benefits of nutritional medicine, Dr. Ray Strand sees his involvement with ARIIX as a perfect fit. He will play an active role on the ARIIX Scientific Advisory Board, lending his knowledge and advice to the company as they and their product lines evolve. Additionally, Dr. Strand will be a key speaker at ARIIX events held around the world, helping to spread their shared vision of true, long-lasting health.
"Dr. Strand is a true healer and represents the wave of the future for health and personal wellness," says Deanna Latson, Chief Product Officer at ARIIX. "His beliefs are aligned with ours… knowing that wellness isn't about improving health temporarily, but is about helping people learn how to continually regenerate their health for the rest of their lives." Latson adds, "We share a mutual excitement for the ARIIX approach to total health, and we are thrilled to have Dr. Strand as a key member of our Scientific Advisory Board.
Strand is a well-known expert in the areas of nutritional health and preventive medicine, and has written several best-selling books on these subjects. He has toured the world as a speaker on health-related topics, and has also been involved with his own private medical practice for over 30 years. In addition to being a recognized speaker and author, Dr. Strand strives to act as a true healer, who is invested in the long term wellness of his patients and those he advises.
"When I graduated with my medical degree," says Dr. Strand, "I believed that I was a healthcare expert. But over the years, I came to realize that I was more of a 'disease care' expert, and that I was only helping people cope with existing illness. In fact, I knew very little about preventing disease in my patients." He adds, "At one point, my wife became gravely ill, and modern medicine had few answers for her. It was then that she began taking nutritional supplements and started seeing tremendous results. That's when it clicked for me. I began studying the health benefits of nutritional supplements and healthy lifestyle choices, and changed the approach of my practice to be more proactive and preventive."
About Dr. Ray Strand
Dr. Strand is a specialist in nutritional and preventive medicine and is quickly becoming one of the world's leading authorities on these subjects. He is a graduate of the University of Colorado Medical School, and he finished his post graduate education at Mercy Hospital in San Diego, California.
He has been involved in a private family practice for over 30 years, and has spent the last 16 years of his practice focused on preventive and nutritional medicine. Dr. Strand has written several books including What Your Doctor Doesn't Know about Nutritional Medicine (Thomas Nelson 2002), Death by Prescription (Thomas Nelson 2003), and Healthy for Life (Real Life Press 2005). He is also a sought-after public speaker, and has lectured throughout the United States, Canada, Australia, New Zealand, Malaysia, and Singapore.
About ARIIX
ARIIX is a new premier health and wellness company, producing world-class, science-driven nutritional supplements and lifestyle products. Their focus is on helping their Members unleash their potential for good through complete health and lasting personal success.