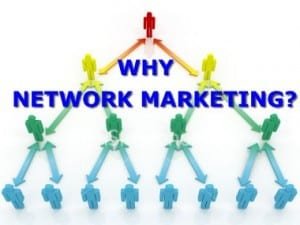 We have discussed so many things already about the beauty of having a network marketing business and how promising it is to anyone who seriously engages in it. We have weighed in the advantages and disadvantages and have found how this kind of business can give you the life of your dreams!Everything we talked about regarding network marketing is true but what is more interesting to discuss is the fact that a network marketing business is really the ideal business for couples. Why do I say so? There are five reasons that back this fact up and we will be discussing each one in detail so here we go.
Figure out how and why a network marketing business is the ideal business for couples
First reason why a network marketing business is a business ideal for couples is because of the fact that it is the kind of business where you can both begin part-time. It is something that will not take too much of your time to start and build up which is why it is ideal for couples since you can both build it together during your free time.
Second reason that makes a network marketing business the ideal business for couples is because of the fact that it gives you the opportunity to dictate the hours you will be working so that it would perfectly fit in your busy schedule. Unlike employment and traditional businesses that demand a lot of time and effort, a network marketing business as mentioned earlier does not take up much of your time and is flexible enough to fit whenever you have time to work on it. You are your own boss and you are not your own virtual prisoner. You can choose to do it anytime you wish and it will not require you to wake up early in the morning or sleep late at night because it can be done according to your own schedule anytime anywhere in the world! Cool huh?
Third reason that makes network marketing the ideal couple's business is simply due to the reason that the industry itself supports families in business together. Most if not all network marketing businesses have their business models designed for couples meaning husband and wife. Notice how a lot of network marketing businesses have co-applicants wherein the wife can legally become the partner of the main independent business owner? This is another reason why network marketing is indeed perfectly suited for couples.
Fourth reason why couples should really get into the network marketing industry is because most individuals who have succeeded in this kind of business are couples. There are only a few single top earners who really become very successful. Most individuals who maintained their top earning position are couples!
Finally the fifth reason why network marketing is ideal for couples is because of the priceless education that enables couples to work and grow together to form an even stronger and tighter bond with each other. With a network marketing business, you are sure to become a better husband, boyfriend, wife, or girlfriend.